Daily's Place Amphitheater | Jacksonville, Florida
We have the pleasure of informing you that Papa Emeritus IV, along with the rest of the Ghost band, will be performing a ritual blessing at Daily's Place Amphitheater on Wednesday, August 30th 2023, with special guests Amon Amarth. The most unholy of the unholy, Papa Emeritus IV, has gathered a new group of Nameless Ghouls, and a sacred place for them has been set aside in Jacksonville, Florida. A new Impera has been anointed with the foulest of oils, the black sacrament has been spoken, and it is now before you. It is now time for the RE-IMPERATOUR! Come, all you doubters; you miserable, hopeless sinners. Get your tickets now for the final night of worship you'll ever need to attend.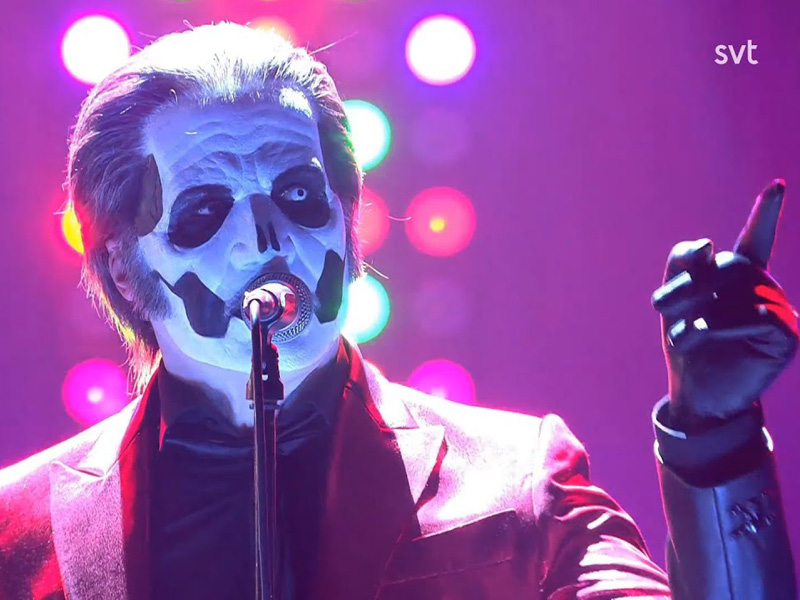 Ghost are a band that has long been shrouded in mystery. Ghost creator Tobias Forge has brought in a new ghoulish figure to head the band along with the mostly anonymous Nameless Ghouls who constitute the majority of the band with each successive album, starting with Papa Emeritus I for the first album Opus Eponymous in 2010. In contrast to the Papas II and III found for Infestissumam and Meliora, respectively, 2018's Prequelle only yielded a Cardinal and a previously unseen ancient figure named Papa Nihil. While performing in Mexico in March 2020, Cardinal Copia was joined onstage by The Clergy, who bestowed upon him the title of "Papa Emeritus IV," a persona that Forge has continued to use for the album Impera and the accompanying concert tour, Imperatour. But what if The Clergy tire of him and decide a change is in order? Could Ghost's current cult leader defy the odds and escape with his head and body intact? Is there a chance that a current Pope IV could become Pope V? Will he share his ancestors' fate and pass away before his due time? We can do nothing but wait and see.
Last year, Ghost dropped their most recent studio album, titled Impera. "We now have mechanisms within our own Western empire who are actively trying to, and to some degree have, created this time machine where we're regressing," Forge stated in an interview at the album launch. "We're flattening the earth. We're submitting to stupidity, which is fucking unbelievable."
Ghost has won multiple awards in their native Sweden, further cementing the band's place in the cultural mainstream there. Ghost has won the Grammis (Sweden's version of the Grammys) for Best Hard Rock/Metal Album three years in a row (2014 for Infestissumam, 2015 for Meliora, and 2016 for Popestar). In 2016, their song "Cirice" from Meliora won the prestigious Grammy for Best Metal Performance, and in 2019, their albums Prequelle and "Rats" were nominated for Best Rock Album and Best Rock Song, respectively.
Tobias Forge sings, plays guitar, bass, keyboards, and drums for all of Ghost's album music. He also stands in for Cardinal Copia and the previous four Papa Emeritus figures. A Mob of Nameless Ghouls play the guitars, bass, drums, percussion, keyboards, organ, synthesizers, and provide backing and choir vocals for the band while it is on tour, preaching to the unwashed heathens.